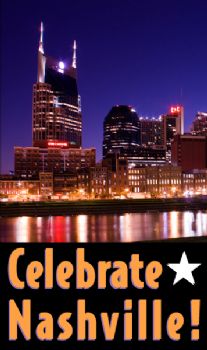 SparkNashville- the Official Team
Welcome to SparkNashville! Join our group if you live near or around Nashville and we'll encourage each other to meet our goals and get out in our great city for some exercise and fun!
Total SparkPoints:

7,979,333

Total Fitness Minutes:

7,776,207

Oct. 2017 SparkPoints:

14,239

Oct. 2017 Minutes:

16,586

Total Members:

11,176
Ranked #63 in the City to City Challenge SparkAmerica Leaderboard Challenge
Visit this full SparkTeam on SparkPeople.com ›
You can click to SparkPeople.com to join this team, and if you are not a member to join SparkAmerica and SparkPeople for free.