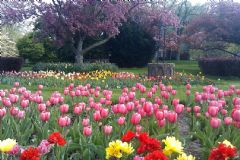 Fort Wayne Sparkles--The Official Team
This team is for Fort Wayne, Indiana (and the surrounding area). This team is promoting fitness, friendship and fellowship to all its members while participating in the city to city challenge.
Total SparkPoints:

5,557,282

Total Fitness Minutes:

5,166,914

Oct. 2017 SparkPoints:

22,775

Oct. 2017 Minutes:

15,136

Total Members:

7,934
Ranked #41 in the City to City Challenge SparkAmerica Leaderboard Challenge
Visit this full SparkTeam on SparkPeople.com ›
You can click to SparkPeople.com to join this team, and if you are not a member to join SparkAmerica and SparkPeople for free.