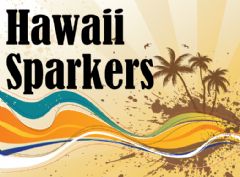 Hawaii Sparkers
Aloha! This team is for SPeople who either call Hawaii home now, in the past or will in the future. Let's share inspiration, motivation and spark each other toward our weight and fitness goals!
Total SparkPoints:

3,692,782

Total Fitness Minutes:

3,729,893

Oct. 2017 SparkPoints:

8,699

Oct. 2017 Minutes:

9,207

Total Members:

5,181
Ranked #106 in the City to City Challenge SparkAmerica Leaderboard Challenge
Visit this full SparkTeam on SparkPeople.com ›
You can click to SparkPeople.com to join this team, and if you are not a member to join SparkAmerica and SparkPeople for free.