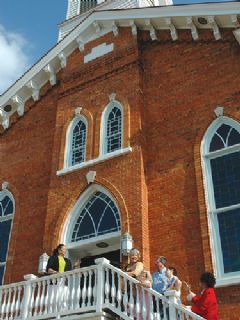 Montgomery Spark's the Official City Team
Stay and workout with Montgomery & the area City&Town. WELCOME! It's great to see you. Let's get started, together.
Total SparkPoints:

1,620,369

Total Fitness Minutes:

1,481,344

Oct. 2017 SparkPoints:

7,409

Oct. 2017 Minutes:

2,367

Total Members:

4,488
Ranked #103 in the City to City Challenge SparkAmerica Leaderboard Challenge
Visit this full SparkTeam on SparkPeople.com ›
You can click to SparkPeople.com to join this team, and if you are not a member to join SparkAmerica and SparkPeople for free.