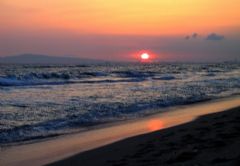 Spark Corpus Christi - The Official Team
Hello Corpus Christi! How about a little Spark?!
Total SparkPoints:

2,012,418

Total Fitness Minutes:

2,039,617

Oct. 2017 SparkPoints:

4,913

Oct. 2017 Minutes:

6,733

Total Members:

6,182
Ranked #117 in the City to City Challenge SparkAmerica Leaderboard Challenge
Visit this full SparkTeam on SparkPeople.com ›
You can click to SparkPeople.com to join this team, and if you are not a member to join SparkAmerica and SparkPeople for free.